What is CMA?
CMA is an acronym for Certified Management Accountants. The CMA designation is one of the most respected and recognised credentials in the accounting and finance professions. CMAs are sought-after by employers for their ability to provide strategic financial insight and guidance. The CMA credential gives holders a competitive advantage in the job market and can lead to career advancement and higher salaries.
What is CMA – US?
The Certified Management Accountant (CMA) – US credential is the global gold standard for management accountants. The CMA – US credential is earned by passing an intensive two-part exam and having two years of relevant experience. The US CMA Exams are administered by IMA, the world's largest management accounting body. 
The CMA – US credential is widely recognised and respected by employers and is the preferred credential for management accountants in the United States and many other countries. 
If you're interested in pursuing the CMA – US credential, learn more about the exam, requirements, and benefits. 
What is CMA – India?
The Institute of Cost Accountants offers the Certified Management Accountant course. It's also called CMA. Some call it CMA full form, which is Cost and Management Accounting. It used to be called CWA, which is Cost and Works Accounting. If you are good at managing a company's accounts and want to help streamline the company's costs, then the CWA course is a good one for you.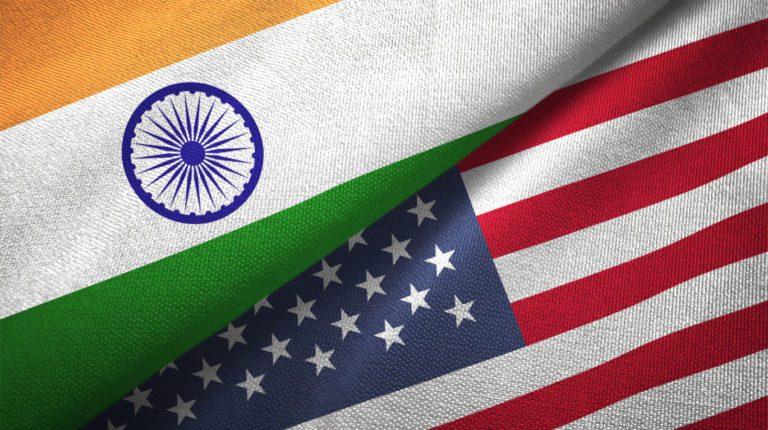 Difference Between CMA – US vs CMA India
1. Course Fees of CMA US vs CMA India
CMA India
CMA INDIA has 3 levels – Foundation, Intermediate and Final. The fees of the CMA Foundation should be paid on time. Whereas the fees of CMA Intermediate and Final can be paid in instalments. 
ICmai conducts CMA exams twice a year, during June and December. Candidates attending exams in June should pay the fees before 31st January, and those in December should pay before 31st July.
Foundation – INR 6000
Intermediate – INR 23,000
Final – INR 25,000
The total cost for the CMA INDIAcourse is INR 54,000. 
CMA – US
CMA – the US, on the other hand, don't have any levels. It only has 2 parts – Part 1 and Part 2. Each part consists of various subject areas, from cost management to analytics.
The candidate who wishes to pursue CMA – US should register as a member of IMA. A student who doesn't hold a membership will not be permitted to write examinations.
CMA members should pay the entrance fees before writing the examinations.
The total cost of the CMA – US course, including membership fees, entrance fees, and Exam fees, is given below.
Student Members – INR 76812.00 
Academic members – INR 84937.00
Professional Members – INR 118583.00
The fees are predicted in INR when the Exchange rate of US $1 = INR 82.06. The cost may vary depending on the fluctuation in the Exchange rate. 
2. Recognition of CMA INDIA vs CMA US
CMA – US is a globally recognised course in almost all countries, such as Dubai, UAE, India, etc.
Whereas CMA – INDIAhas been going global for the past few years. It is recognised in UAE and some other gulf countries. 
3. The Course Duration of CMA US vs CMA INDIA
CMA (US) can be completed within 6 – 9 months. IMA suggest the aspirants complete the examinations before 3 years of registration. Hence, a candidate has 3 years to complete the course. 
Since the course has three levels, CMA INDIA takes 3 years to complete. Every candidate who registered for the intermediate exams in the year 2020 and after the year 2020 should complete 15 months of CMA Practical Training. A student should finish training before appearing for the final exams.
Candidates for the CMA US certification must complete two years of professional experience in management accounting and/or financial management. This requirement should be completed before or within seven years of passing the examination.
4. Salary of CMA – US vs CMA INDIA
CMA (US) and CMA INDIA Certified members in INDIA can earn up to 22 lakhs. According to the Ambition box, the Average salary of a CMA in INDIA is estimated as 8.3 lakhs per annum.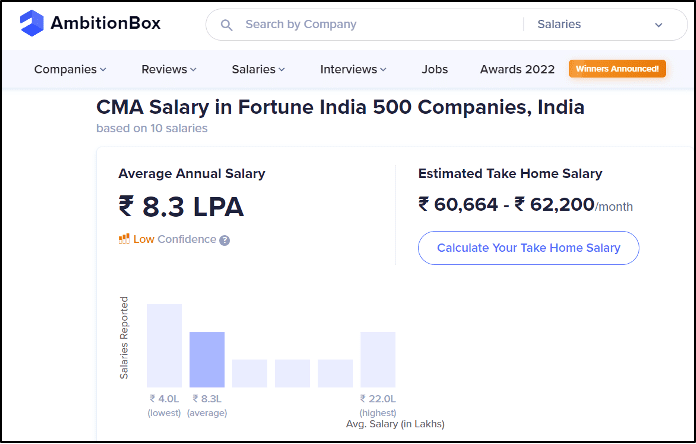 5. Salary of CMA – US and CMA INDIA in Foreign Countries
A certified CMA member can earn up to 90+ lakhs, according to a recent survey by salary expert. Since both CMA – the US and CMA INDIA are recognised in UAE, Both members can earn in the same range.
CMA US is the best credential worldwide for those who want to achieve in the field of management accountancy. The CMA US designation is recognised and valued by organisations around the world. If you wish to pursue a career in management accountancy, don't hesitate to contact us.